Quick Serve POS System Made for You
From Delis and Bakeries to QSRs and Fast Food, our POS System has the Features Your Small Business Needs
Conversational Ordering
Input difficult orders on the fly without holding up the lines
Custom Menu Programming
Create a menu system that makes order entry easy; add modifiers to build the perfect sandwich for your customers
Sales Reports
Get a better handle on the financial status of your business by tracking sales through your point of sale
 Assign Order by Table
Visuals help employees work faster and avoid mix-ups; order at the counter and deliver to a table
The Features You Need to Run Your Business
 Franchise Royalty Tracking
Know exactly how much revenue is being generated at any location. Track inventory and sales so you always know what's happening at your business.
 Drive Through
Cut down on long lines with more efficient transactions. Easily communicate orders from the drive through to the kitchen.
 Customer Loyalty Program
Encourage return customers with special discounts and promotions.
 Employee Time & Attendance
Keep track of productivity and make smarter staffing decisions. Know exactly when the lunch rush begins and ends.
Our POS Systems Can Help Your Coffee Shop be More Successful
What's the most important feature of a coffee shop POS system? What's most important for a coffee shop POS system is its ability to allow employees to quickly and accurately enter orders. With so many modifiers and drink orders, a POS software that doesn't provide a customizable interface will only slow down your business.
Programming my menu with so many modifiers sounds like a lot of work. Can you help?
Yes, we're experts in programming cafe POS systems so your point of sale arrives ready to use. We'll work with you to make sure all your items and options are correctly laid out to provide the optimal order entry process.

What equipment typically comes with a cafe POS system?
From a POS hardware perspective, most cafes typically use a touchscreen POS terminal, cash drawer, and receipt printer. Some coffee shops also sell barcoded items and will purchase a scanner. Others operate more of a restaurant and will use a remote printer to transmit orders to the chef.

How else can your point of sale help my cafe?
Our coffee shop POS system offers a customizable customer loyalty program and free gift card processing. These two features can help small businesses compete with the Starbucks of the world.

Why not just use an old-time cash register? I'm not exactly Starbucks.
Sure, your business will still open tomorrow without a cafe POS system, but how much time goes into monthly financial reporting? What about payroll, tip splitting, and time and attendance? Do you really know what menu items are bringing in customers and which ones are wasting menu real estate?
Standard System
Our standard cafe and coffee shop system includes: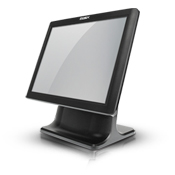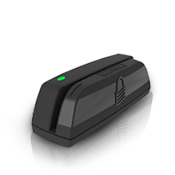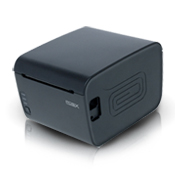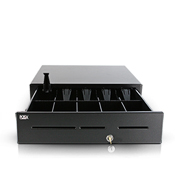 Most Common Upgrades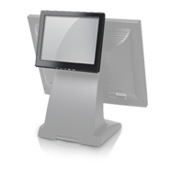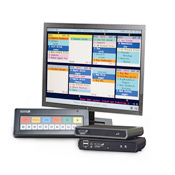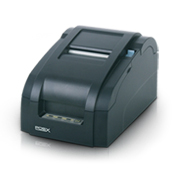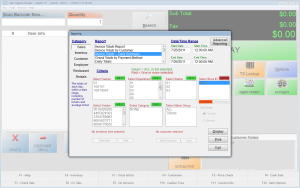 Better Decision Making Starts With Better Data
Run reports on virtually every aspect of your business. Track sales by department and product so you know exactly which products are driving your sales. Track employee hours, inventory, sales, and more using the fifty-plus preset reports.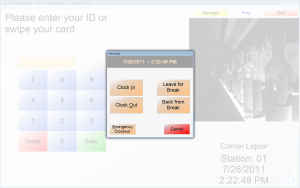 Built in Time Clock Management
If you're operating a coffee shop, odds are you are staffing hourly employees. Track employee hours and attendance within the system by having each employee clock in and out. Track paid and unpaid breaks and even tips within the system as well. Accurate payroll reports can be generated with a few clicks.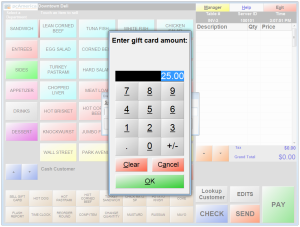 Issue Gift Cards
A great way to increase business and drive sales is to create a gift card program. Customize the design of your gift cards and let your customer base start marketing for you.
Have you ever seen a Starbucks gift card? Exactly. Now you can start running your business with the best of them.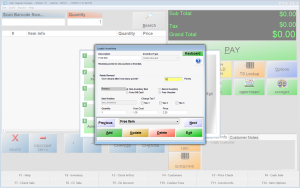 Create a Custom Loyalty Plan
Let customers build points with each purchase and then redeem their points for dollar discounts, free coffee, or percentage discounts. Create benchmarks, customize your rewards, and start letting customers earn points. You can buy coffee anywhere, give your customers a reason to keep coming back.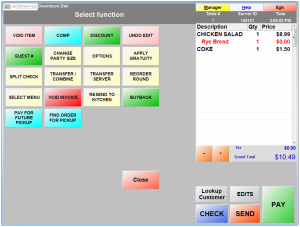 Quickly Change and Edit Orders
If you've ever experienced a customer modifying an order on the fly or changing their mind, then you know how valuable fast and easy order editing is to your POS system.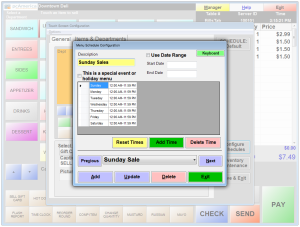 Promotional Pricing
If you offer certain menu items at a discount at certain times of the day, the POS will automatically update pricing for you. Looking for a way to boost coffee sales in the afternoon? Offer half off all coffee from 4PM to 5PM and let the software ensure your cashiers never forget to apply the discount.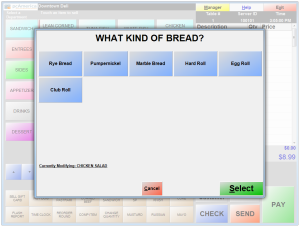 Customized Modifiers
Forced and optional modifiers are a great way to ensure cashiers follow a certain work flow while also allowing customers to add their favorite sides or to have their orders prepared their favorite way. For example, when a bagel is ordered, a forced modifier screen might automatically pop up and ask toasted or plain while optional modifiers would allow the cashier to add toppings to the bagel.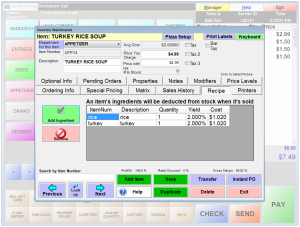 Recipe Tracking and Inventory Management
Tracking the recipe and calculating the cost of a cup of coffee might be straightforward, but a iced caramel macchiato with a double shot of expresso - not so much. For any menu item, keep track of each ingredient and the ingredient's cost so you know the exact profitability of all your products.
A simple example, when a turkey sandwich is ordered, two slices of bread and a slice of turkey are removed from inventory and their respective costs are added to your P&L.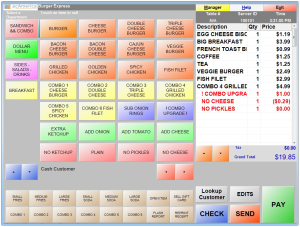 Design Your Own Menu Layout
Customize the layout, color scheme, and drill downs of your menu on the point of sale to ensure fast and efficient order entry. Touchscreen real estate is valuable: shouldn't you be able to customize it to meet the needs of your business?