Liquor Store POS System
With Hundreds of Liquor & Wine Shops Served, We Have the Experience Needed to Help You Grow Your Small Business
Case Break Inventory Tracking
Easily track your spirits by the case, bottle or six pack and let the POS system automatically account for case breaks
 Mix & Match Bottle Pricing
Buy any twelve bottles of wine and earn a discount - not a problem; allow customers to easily select a variety of different wines and sizes
 Sales Reports and Analysis
Track sales by department and know which vodkas, whiskeys, and brands are driving your sales and profitability
 Generate and Receive Purchase Orders
Alcohol distribution is tightly controlled; easily manage your vendors and create, send, and track purchase orders when inventory begins to run low
The Features You Need to Run Your Business
Age Verification
Quickly confirm your customers are 21 to avoid fines and penalties. Scan drivers licenses to take the guess work out of verifying age.
Handheld Inventory Device
Scan barcoded cases and bottles to quickly and accurately track inventory and receive purchase orders. Make your monthly inventory count a breeze.
Employee Tracking
Staff your employees based on daily buying patterns. Track time and attendance within a single system.
The Benefits of a Liquor Store POS System
What's the most useful feature of your liquor store POS software?
Whether it's liquor, wine, or beer, our software's case-break inventory feature allows your business to automatically link cases of product to individual bottles. For example, when a case is broken, the POS automatically converts one case to individual bottles.

Don't all package stores sell the same products? Can you provide a standardized database?
While we do offer a standard liquor store database for our POS system, this isn't always the best option for our customers. Instead, we prefer working with your vendors and uploading only the products you plan on selling. That way, you don't have to sort through thousands of products and SKUs you've never heard of that only clutter your reports.

What does your POS system come with?
Our liquor and wine POS comes with standard retail POS hardware including a touchscreen computer, cash drawer, barcode scanner, and receipt printer. Barcode label printers are also popular for printing custom labels for non-barcoded items. Another popular item is a customer display to highlight the price of each product rung up.

Can your point of sale system verify my customers are 21?
Yes. Many customers prefer upgrading scanners to an ID verification scanner to reduce the risk of accepting a fake ID.

I know your point of sale can make my business more efficient, but can it help me grow?
Streamlined operations are an obvious plus, but with built-in custom loyalty plans and free gift card processing, your liquor store POS can help with your marketing function as well.
Standard System
Our standard liquor store POS system includes: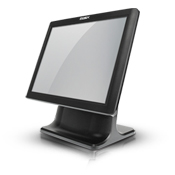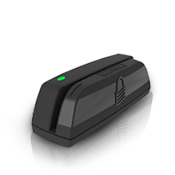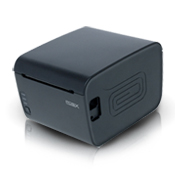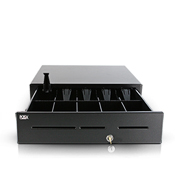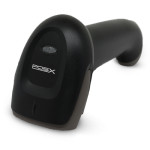 Most Common Upgrades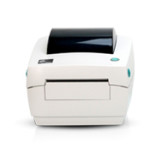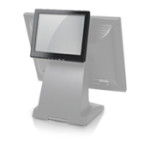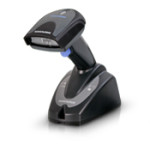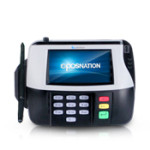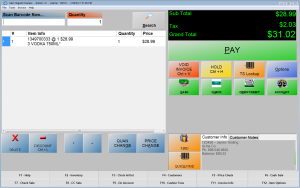 Quickly Run Transactions
Package stores experience uneven sales volume throughout each week of business with the majority of sales occurring on weekends and holidays. Our point of sale system allows for fast checkout that accommodate even the biggest rush. Using barcode scanning and touchscreen look up, cashier can process orders in seconds.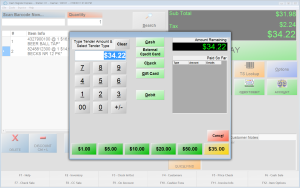 Accept All Forms of Payment
From cash, credit card, check, debit, on account, Apple Pay, and Google Wallet, accept virtually all forms of payment. With integrated payments, seamlessly accept credit cards on the side of your POS system. We guarantee we can save your business money by reducing your rates.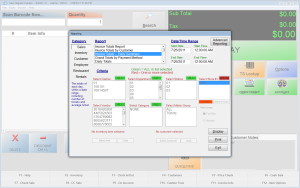 Run Reports on Virtually Any Aspect of Your Business
Should you stock more vodka or more gin? Is red wine selling or white wine? Are your microbrew beers really bringing in customers? And do you really need that extra cashier during the middle of the day?
With over fifty pre-built reports, gain the insight you need to better run your business. Our liquor POS software can run reports by product and department so you know what brands and what types of liquor are driving your sales.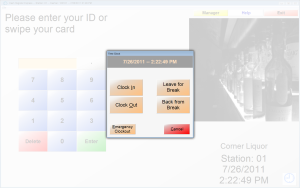 Personalization Your Point of Sale
Match your business' theme and color pallet by customizing your POS software. With our POS system, add your logo to the home screen and adjust the foreground and background colors. With an integrated LCD customer display, you can even run advertisements of your favorite spirits and brands.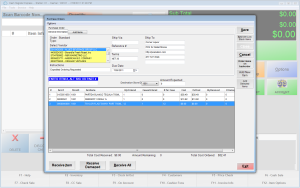 Manage Your Vendors and Create Purchase Orders
Our point of sale system tracks all your vendors in a single database. Set reorder points for your inventory so when you only have 10 bottles of Jack Daniels remaining, the system knows to reorder five additional cases. Directly email your purchase orders to your distributors. And when you receive your order, your inventory automatically replenishes so you always have an accurate count of your stock. Stop wasting time keeping up with your sales, inventory, and ordering separately. Our liquor POS software integrates these functions for you.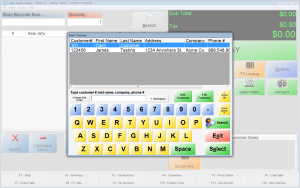 Track Your Customers and Run Loyalty Programs
"I run a neighborhood liquor and wine store and rely heavily on repeat business. When my customers come in, I can easily look up what Scotch they last purchased or what wine they enjoyed so much last Valentine's Day. That level of customer service keeps them coming back. And with my customer loyalty program, my customers know every dollar they spend earns them future store credit. I've literally seen someone add an extra bottle to his order just to reach his next loyalty benchmark." We couldn't have said it better ourselves, so we didn't even try.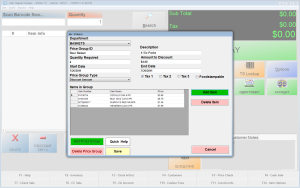 Run Mix and Match Pricing Specials on Wine and Cases
Out of every industry we serve, liquor and wine stores utilize mix and match pricing more than anyone else. Offer 10% off any five bottle of wine purchased. Run a promotion for purchasing a case at a time. Offer 20% off for any two or more bottles of discount (i.e., slow moving) inventory purchased at a time. Regardless of how you want to customize your mix and match pricing, the system lets you create discounts on any combination of products sold together. This feature helps your business upsell that extra bottle on each transaction.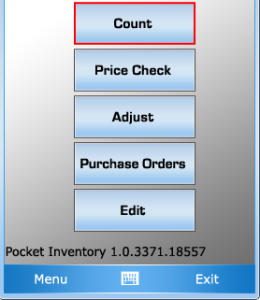 Conduct Your Physical Inventory in Minutes
Whether you need to receive a large delivery of inventory, count your shelves, or take a year end valuation, our software's Pocket Inventory feature and handheld inventory device will help you get the job done quickly and accurately. Count cases or bottles, the POS system can calculate the inventory either way. The features of our mobile inventory module include: price check and edit inventory items, create new inventory items, receive and create purchase orders, count your inventory, and discrepancy reporting. Our mobile software is housed in a rugged barcode scanner with full color touch display and qwerty keyboard for ease of use.