Retail POS Systems Are Our Specialty
With Thousands of Retailers Served, We Have the Experience Needed to Help Your Small Business
Inventory Control
Serve your customers better by knowing what's in stock
 Sales Reports
Get a better handle on the financial status of your operations
 Employee Tracking
Manage productivity and make better staffing decisions
 Custom Barcode Printing
Easily create labels on the spot to track inventory
The Features You Need to Run Your Business
Auto Generate/Receive POs
Create, track and send purchase orders (POs). Receive notifications at the re-order point so you can replenish inventory when it's low or out of stock.
A/R Tracking
Tailor accounting processes to fit your unique needs, keeping clients paying on time and income flowing.
Customer Sales History
Track customers' buying behaviors and create targeted marketing campaigns to retain current customers and win new business.
Handheld Inventory Device for Inventory Counts
A quick scan can decrease inventory data errors and improve efficiency. Inventory is managed more effectively, and you can make better business decisions.
We're Retail Point of Sale Specialists
How much experience does ACE Computer Expert have in the retail industry?
Our retail POS software is trusted by over 70,000 businesses and has the flexibility to work with a variety of retailers. We've provided retail POS systems to thousands of merchants in a variety of industry verticals.
What size retailer is best suited for your retail POS system?
We work with a variety of retailers ranging from independent owner-operators to multi-location chains. Regardless of your needs, our scalable retail POS system is capable of growing with your business. The key to servicing such a wide variety of retailers is our commitment to work with you directly to customize a system to meet your unique business needs.
What hardware comes with a standard retail point of sale system? Our typical retail POS system includes a touchscreen computer, cash drawer, barcode scanner, MSR (credit card swipe), and receipt printer. From there, however, your options are almost limitless. We offer a variety of add-on POS hardware including customer displays, label printers, pinpads, scales, tablets, and more.
What about tablet POS systems? Not a problem. Although we don't sell Apple or iOS products, we can easily incorporate tablets into our retail POS system with Windows 8 HP ElitePads.
How do I know you're offering the best retail POS system for my business? Talk to us. Tell us about your business, and we'll tell you how we can help. But we're not the best fit for everyone, and if our retail point of sale won't meet the needs of your retail business, we'll be the first to tell you.
Standard System
Our standard retail point of sale system includes: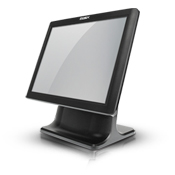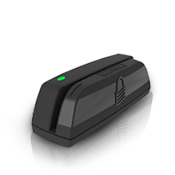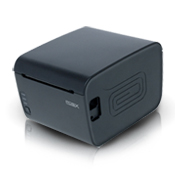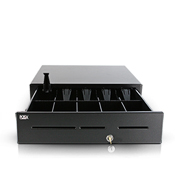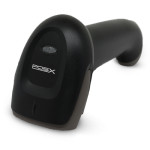 Most common upgrades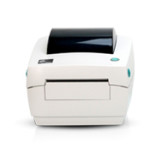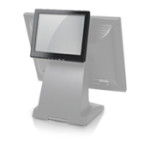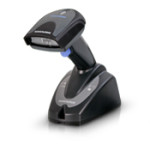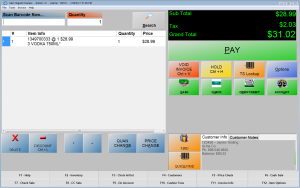 Ring Up Sales
The most basic function of any point of sale is to quickly and efficiently ring up sales. For barcoded items, nothing rings up products more quickly and accurately than a traditional scanner, and for non-barcoded or high-volume products, the touchscreen interface allows for fast order entry with a single touch.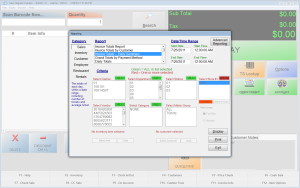 Start Making Decisions Based On Data
What are your top sellers? How much sales tax do you owe this month? How many hours did your employees work this pay period? And what's your current inventory count?
Take the guess work out of managing your business; with over fifty pre-built reports, find answers to these questions with a single click.
Accept All Forms of Payment
From cash, credit card, check, debit, on account, Apple Pay, and Google Wallet, accept virtually all forms of payment. With integrated payments, seamlessly accept credit cards on the side of your POS system.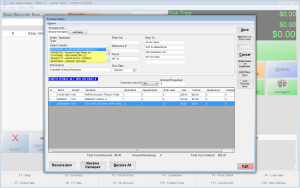 Manage Your Vendors and Create Purchase Orders
Unless you want to slap a barcode on a head of lettuce, our POS software uses hot keys to look up produce and other non-barcoded items. Sort products by department to quickly navigate through fruits, apples, and then the specific variety of apple and eliminate cashier errors. Hot keys ultimately reduce checkout times by eliminating the need for cashiers to sort through dozens and dozens of PLU numbers. Coordinate each department by color to maximize efficiency..
Track On Account Customers
Our retail POS software has the ability to create on account payments for your customers. With customized account receivable terms and limits, keep a firm grasp on your business' outstanding receivables. At any time, you will be able to have a complete listing of any open or paid invoices and the payment history of a particular customer.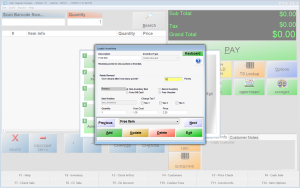 Customized Customer Loyalty Programs
With the software's built-in loyalty program, generate more repeat business than ever before. Customize your loyalty program to offer a free product on the fifth visit or 10% off for every $100 spent or even reward a frequent buyer with a discount, store credit, or gift card. However you want to setup your plan, the system can accommodate your needs. Assign a loyalty card to each customer, so the process is fast and easy. Our software gives you the ability to create multiple levels of achievements within a loyalty plan so customers can aim for bigger rewards, which means they spend more money at your business.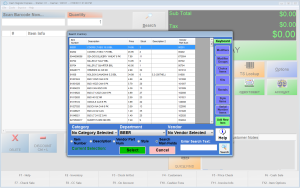 Print Labels and Barcodes
If you are a boutique, tobacco and vape shop, or grocery store, you know how important the barcode scanner is to quickly make a sale. Our POS software allows you to create sticky labels, jewelry tags, shelf tags, clothing tags, cigar labels, and more with the click of a button. Using the built in label processing tool, Barcode Express, decide how many labels you want to print, choose the label size, and then start printing. The system also automatically adds your newly received items to the print queue for convenience and ease of use.
Niche Industry Verticals That Use Our Retail POS


Pet Stores: Selling live animals can be particularly tricky for retailers. Pet stores benefit from the ability to track individual pets in inventory as well as make customer notes pertaining to pets in the system. Read more about how pet stores use our POS system.
Bakeries: Although they sell food and beverages, many bakeries operate more as a retailer than a restaurant. Bakeries commonly use the built in recipe tracking and the programmable hot keys to help run their business. Read our blog article outlining bakery point of sale systems.
Hobby Shops: The most unique facet of hobby and craft shops is having to sell and stock fabric and other materials in yards or cubic units. Our system does this easily. Check out our blog article which explains a couple other common POS features used by hobby shops. Read our blog article to see how hobby shops take advantage of our POS system.
Vape Shops: Although casual consumers tend to classify vape stores with tobacco shops, these two business types typically use different point of sale features. For vape shops, the POS system must track customer purchase history so merchants can look up what juice combinations their customers last purchased.