Tablets offer much more flexibility and convenience to people than phones does. From watching movies, reading books, creating presentations for work, talking to clients on Skype while on the move to keeping themselves entertained with games and connecting with friends and families through social media, there is nothing that tablets cannot do. Thus, if your tablet is broken or is not working, you want it repaired quickly.
Whether you have a broken glass, broken LCD, charging problems or your tablet won't turn on, bring it to us. We are professional and qualified to carry out such repairs to get it fixed up at the earliest.
By using the highest quality replacement parts, we make sure that your device will work like new. We replace only those parts that are required to be replaced and will not burden you with the cost of repair that your tablet do not need. We work on all leading tablets of different brands.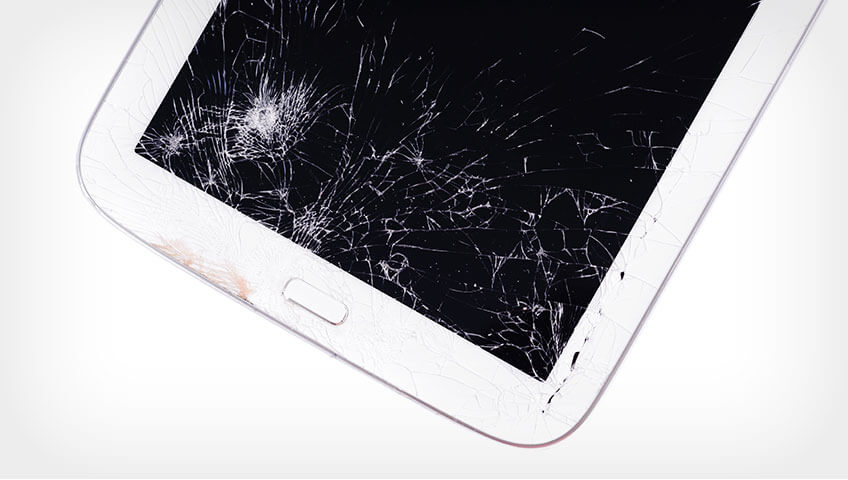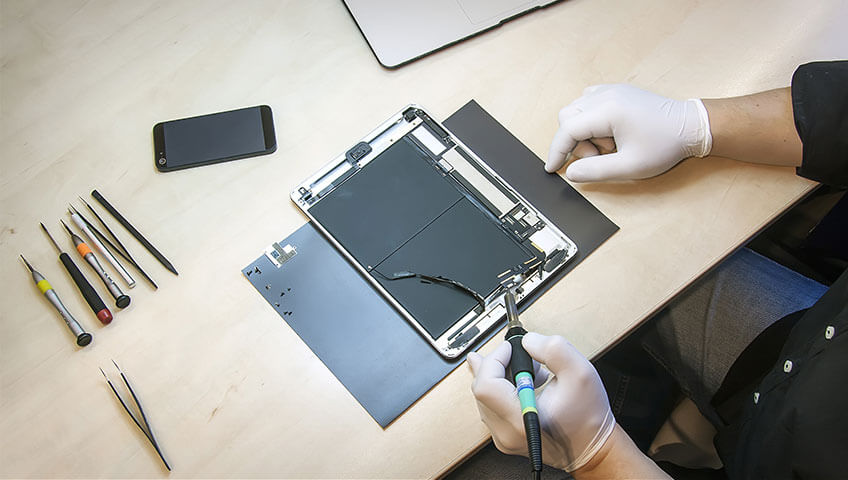 Our Tablet Services
iPad/Tablet Diagnostic
iPads/Tablets can experience a wide assortment of issues, from software, battery, sound, or touch screen issues. If you have an iPad/Tablet that is acting up, and are not sure what the issue could be, stop by today for iPad/Tablet diagnostic service. We will have your iPad/Tablet happy and healthy in no time. 
iPad/Tablet Dock Connector Repair
Is your iPad/Tablet having difficulty in connecting to a charger, computer, or any other device? You could be experiencing charge port issues, and we have a repair service for just that! If you are tired of fiddling with all kinds of cords, wondering why your charge port is not cooperating, stop by today- we'll get your iPad/Tablet on the road to recovery!
iPad/Tablet Headphone Jack Repair
It's always a hassle to have your iPad/Tablet headphone jack stop working. If you are having issues using your headphone jack, let the professionals at ACE we replace your iPad/Tablet headphone jack and get it working again like new!
iPad/Tablet Glass/Digitizer Replacement
Did the glass shatter on your iPad/Tablet? If you are tired of looking at the cracks on your iPad/Tablet screen, stop by today for our iPad/Tablet glass replacement service. You can get back to browsing, working and watching videos without the eyesore of broken glass!
iPad/Tablet Glass/Digitizer & LCD Replacement
iPad/Tablet glass is not the only thing susceptible to breaking, sometimes the LCD screen is damaged with the glass. If your iPad/Tablet LCD screen is non-functioning, suffering from lines across the display, or any other strange symptoms, stop by ACE Advanced Computer Expert today for iPad/Tablet glass/LCD replacement services!
iPad/Tablet LCD Replacement
Are you experiencing a bleeding or slashed screen, cracked LCD, dead pixel(s) or an all white or black screen on your iPad/Tablet Repair. If so, the iPad/Tablet Repair LCD display replacement service is right for you!
iPad/Tablet Battery Replacement
If you use your iPad/Tablet for school, home, work and socializing then you don't have time for battery issues! If the battery performance of your iPad/Tablet has taken a serious nosedive, stop by ACE for our iPad/Tablet battery replacement service.
iPad/Tablet Camera Replacement
iPads/Tablet are used for taking pictures just as much as their iPhone/Andriod cousins, so when your iPad/Tablet camera is less than cooperative, bring it to the knowledgeable technicians at ACE. Don't stress out over cameras that are scratched or have just called it a day, we will get your iPad/Tablet camera replaced and working like new so you can get back to taking pictures and talking on FaceTime calls right away!
iPad/Tablet Home Button Repair
If your iPad/Tablet home button is not working, stop by today for our iPad/Tablet home button replacement services. Whether your home button is stuck, missing, or no longer working, we have the solutions you need!
iPad/Tablet Power Button Repair
If your iPad/Tablet power button is less than reliable, that could cause problems when you truly need to power off your device. Don't wait another day to do something about your situation, stop by today for iPad/Tablet power button replacement services. We will have your iPad/Tablet happy healthy, and turning on and off properly in no time!
iPad/Tablet Loud Speaker Repair
We use our iPad/Tablet for watching Netflix, Youtube, iTunes, and many other video services and when the loudspeaker doesn't work properly there are few things more frustrating! Stop in today to have your loudspeaker issue diagnosed and replaced if needed and get back to using your iPad/Tablet to the fullest in no time!
iPad/Tablet Volume Button Repair
Volume buttons are a crucial part to enjoying your iPad/Tablet in its entirety. So if you are having issues with your volume buttons, stop by today to get set up with out iPad/Tablet volume button repair services!
Call Us at (718)-565-6063