Chinese Restaurant POS System
Simplify Ordering, Track Deliveries, Record Tips, and Print Kitchen Tickets - in English or Chinese
 Order by Table
Customize your layout - even hibachi style - and track orders by table
Menu Programming with Modifiers
Easily enter custom menu items such as noodle bowls and sushi rolls
Sales Reports
Know what dishes are selling and which ones are taking up space on your menu
Track Tips & Split Checks
Handle large parties better than ever before and easily track tips among the staff
The Features You Need to Run Your Restaurant
Second Language Feature
Print kitchen tickets and enter menu items in English or Chinese (or Korean and Japanese even). This feature is essential for Chinese speaking chefs and staff.
 Delivery and Takeout Options
Increase the speed and accuracy with which you take orders over the phone. Track deliveries and drivers to ensure your customers receive their food fast.
 Online Ordering Integration
Customers can order anytime, anywhere. Order preparation is streamlined, and customers are happy with reliable service when they need it.
 Menu Populated with Pictures
Improve order entry speed and efficiency with quick keys for popular menu items. Pictures have no language barriers!
Finally, a System Designed for Chinese Restaurants
How is your Chinese restaurant POS system different than other point of sale systems?
Our Chinese restaurant POS system has the ability to show menu items and print kitchen tickets in Chinese characters while using English for customer receipts. This POS software feature is completely optional, though, and can be toggled off.

You know Chinese and sushi are different right?
Of course we know Chinese restaurants and sushi restaurants are different, but many restaurants serve both. Regardless, the feature sets, such as multilingual capabilities, delivery, and customized modifiers, are very similar so we group both styles together.

What about other languages?
The same second-language feature is also available for Korean POS systems and Japanese POS systems.

What hardware comes with your Chinese POS system?
Our Chinese POS system has the same hardware setup as our standard restaurant point of sale. The system comes with touchscreen terminals, cash drawers, and receipt printers. Most customers also use remote printers to transmit orders to the kitchen. Tablets are also available for tableside ordering.

Can your point of sale help my wait staff with entering orders of custom sushi rolls and noodle bowls?
Absolutely. Personalized orders are easy to enter into our Chinese restaurant POS system. Customized modifiers in the POS software allow your wait staff to quickly and easily make changes to any menu item. Easily mark kitchen tickets to make dishes spicy or hold the water chestnuts.

Can your Chinese restaurant POS system take delivery and online orders?
Yes. Our Chinese POS offers delivery tracking so you will always know the status of all your drivers. You can also directly integrate your website with your point of sale so orders are easily transmitted into your POS.
Standard System
Our standard Chinese and sushi restaurant point of sale system includes: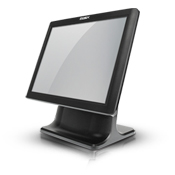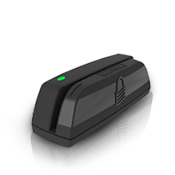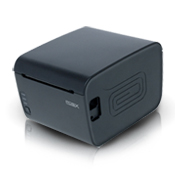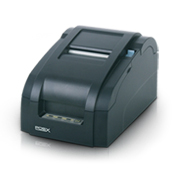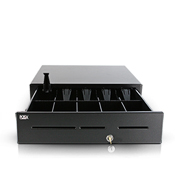 Most Common Upgrades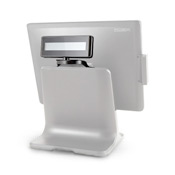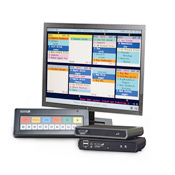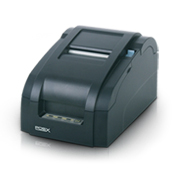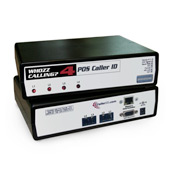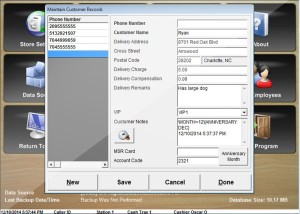 Track Customer Information and Order History
If you offer delivery, then your system should track customer information such as address, order history, and credits. The system auto-fills previously entered customer information when placing a delivery order to reduce delivery time and eliminate errors.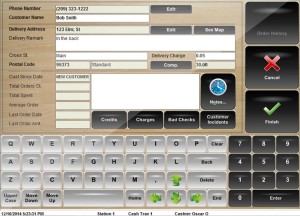 Delivery Tracking
Store each new customer's information in the POS system, and when an order is placed, auto-fill any street address, city, and zip code that has been previously entered. Integrating a caller ID will allow customers information to be automatically pulled up saving your time and eliminating mistakes.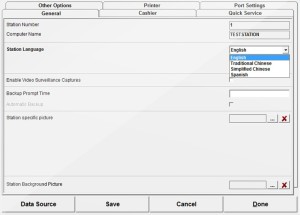 Multilingual Capable
Our system offers full Chinese language integration within the POS software. The system's kitchen printers can also print tickets in Chinese, Spanish, Korean, and many more languages.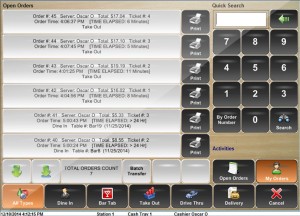 Track Multiple Open Orders
Have you ever had customers order one sushi roll at a time? If, there will be multiple tickets and/or tables open at the same time. Use the recall screen to sort the open orders by server, time, and order type and easily add to the orders or close them out.
Search specific ticket by invoice numbers, customer names, and more.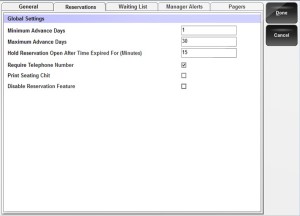 Take Reservations and Manage Your Table Layout
Customize your restaurant's table layout and use the system to manage your hostess functions. Take reservations and track the availability of each table.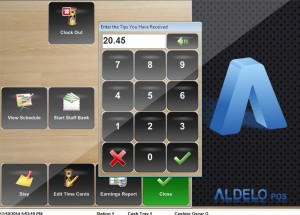 Track Tips for Your Wait Staff
Before each order is closed, the system offers the server the opportunity to add a tip to the ticket. Track tips by server so there's never any question about how to divide up tips.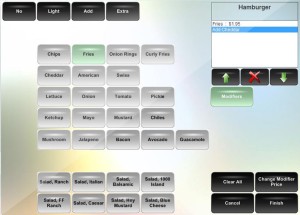 Modifiers allow customers to personalize orders by adding toppings, sides, or special instructions. For example, if General Tso's Chicken is ordered, the first forced modifier might be white rice, brown rice, or fried rice. Optional modifiers for the same order might be spicy, extra spicy, or extra soy sauce.